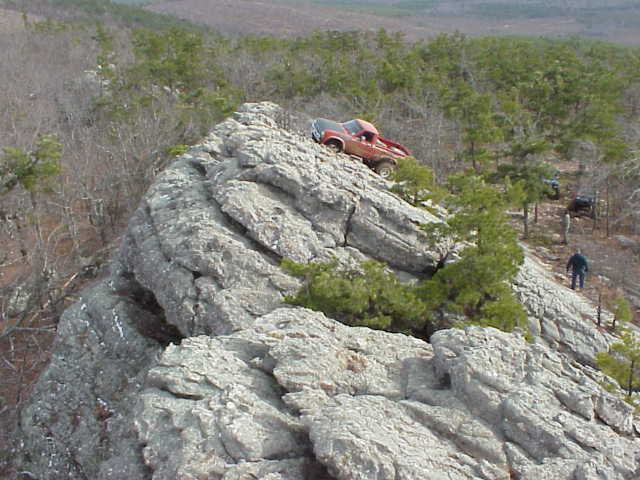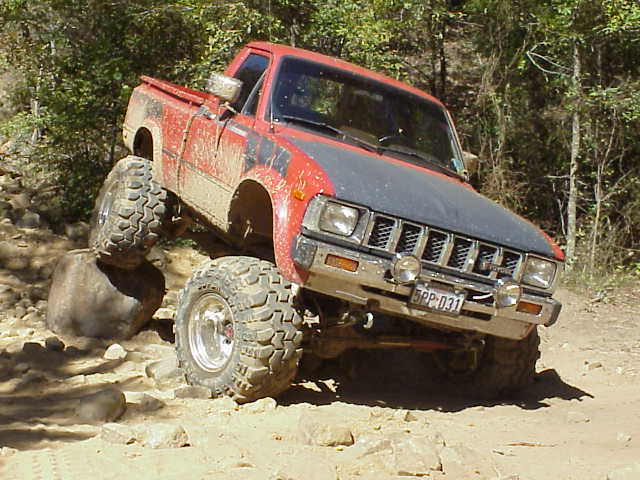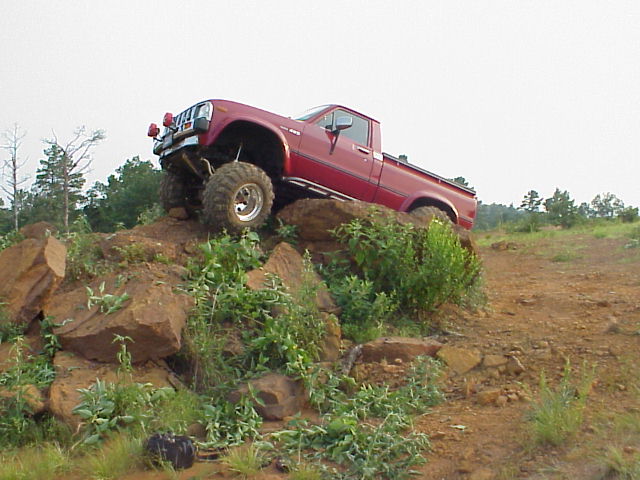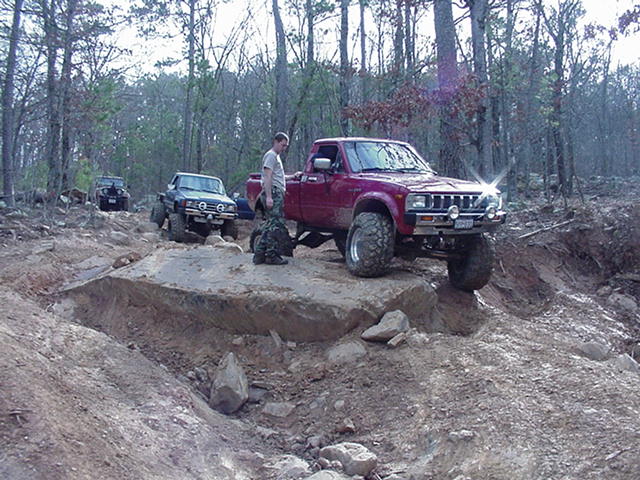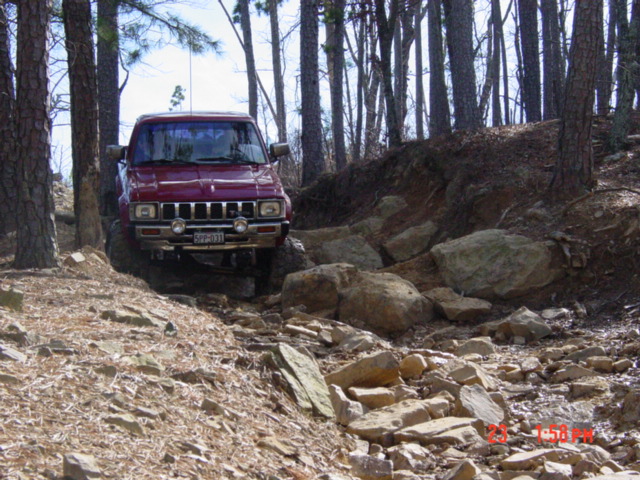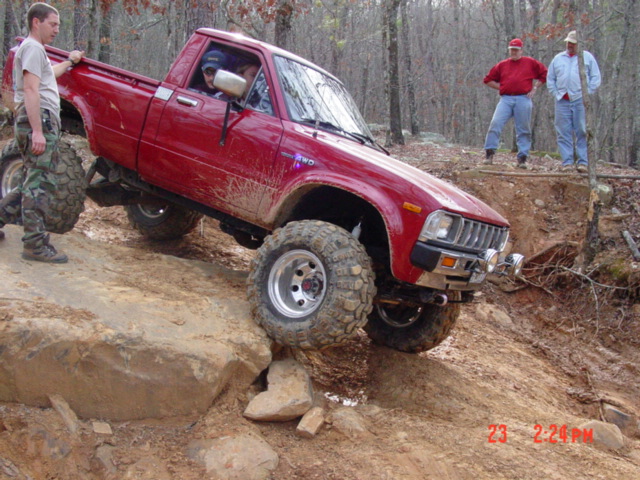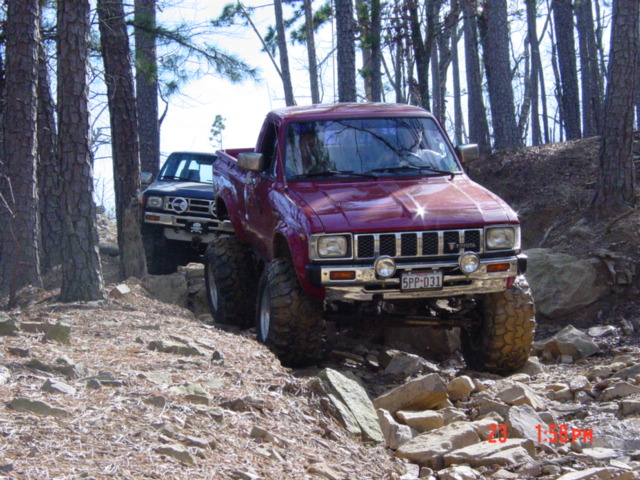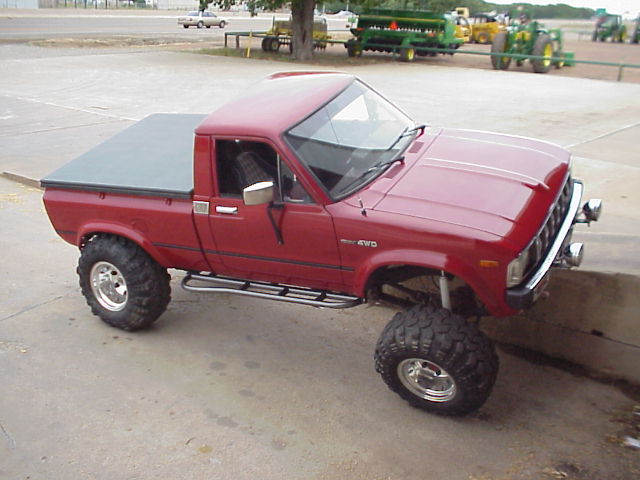 1983Toyota SR5 4X4
Toyota 22R Four cylinder with 5 speed transmission
MODS:
5.29 Gears Front & Rear
Detroit E-Z Lockers Front & rear
FROR twin Stick's for the Transfer case
AllPro OffRoad transfer case E-Brake
AllPro OffRoad 4.7 Transfer case gears
AllPro Offroad Nerf bars
Alcoa 15x12 Wheels 33x15x15 SuperSwamper SX's
2 1/2 Flowmaster single exhaust
3 1/2 lift spring from Northwest Offroad And Rancho shocks.
Email address: bolton@1badz.com
Click to see Sams event in Clayton Sep,27th
UPDATE Click to see Octoberfest SNAKE PIT pictures!!!
UPDATE Click to see Project BOB!!! How it was done.